---
PURITY, SAFETY & POTENCY GUARANTEED.
KO DA Pharmaceutical prioritises safety first above all else. As the most trusted brand in Taiwan, KO DA is the only manufacturer to provide full transparency of manufacturing and quality control processes from start to finish.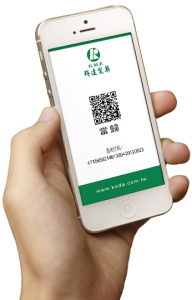 In Taiwan, KO DA is the first company to establish its Herbal Sourcing Project and also award-winning Cloud Herbal Tracing Platform via QR Code which details the agricultural base, planting methods, harvesting, safety inspections, testing methodologies and test results. This enables complete transparency and gives you the full picture on safety, reliability and ethical conduct of KO DA's processes.
KO DA Pharmaceutical is internationally accredited by the Taiwan Food & Drug Administration (TFDA) and its laboratory is ISO/IEC17025:2005 certified by Taiwan Accreditation Foundation (TAF). KO DA uses Gas Chromatography-Mass Spectrometry-Mass Spectrometry (GC-MS-MS) for testing pesticides residues and Inductively Coupled Plasma-Optical Emission Spectrometer (ICP-OES) for heavy metals such as lead, arsenic, cadmium, mercury and copper. In addition to safety, quality control also means to test for the strength, efficacy and consistency when sourcing superior raw materials to start with, raw herb identification, product stability, marker/active ingredients and essential oils content. KO DA Pharmaceutical adheres to 16 meticulous inspection methodologies – conducted throughout their entire quality control processes – from agricultural environment, raw material, during semi-finished, to finished product.
---
1. RAW HERB IDENTIFICATION
2. PHYSICAL IDENTIFICATION TEST
3. MICROSCOPIC EXAMINATION
4. LOSS ON DRYING
5. TOTAL ASH & INSOLUBLE ASH TEST
6. H2O EXTRACT & DILUTE ETHANOL SOLUBLE EXTRACT
7. THIN LAYER CHROMATOGRAPHY (TLC)
8. HIGH-PERFORMANCE LIQUID CHROMATOGRAPHY (HPLC)
9. ESSENTIAL OILS CONTENT
10. SULPHUR DIOXIDE RESIDUE TEST
11. AFLATOXINS TEST (HPLC-FL)
12. HEAVY METALS TESTS (ICP-OES)
13. PESTICIDES RESIDUE TESTS (GC-MSMS)
14. MICROBIAL TESTS
15. ARISTOLOCHIC ACID TEST (LC-MSMS)
16. STABILITY TEST
---
COMPLETE WITH
BATCH CERTIFICATION & CERTIFICATE OF ANALYSIS (COA)
And of course, each and every batch of KO DA Herbs are TAF laboratory batch certified and presented with the Certificate of Analysis (COA) that accurately reflects test results to the nearest parts-per-million (ppm).
---