---
Preservation of Tradition
---
KO DA Pharmaceutical was first founded and established in Ping-Zhen Industrial Park by Baishou Pharmaceutical Company in 1980. Dr Hasegawa, the renowned pharmacist from Japan, was recruited as the factory's first director to bring in Japan's advanced technology and to build a factory in accordance to strict Good Manufacturing Practice (GMP) and international standards. KO DA's mission is to continuously innovate while remaining true to its philosophy "Preservation of Tradition, Innovation for People" as the foundation of its corporate identity.
Innovation for People
---
Today, KO DA Pharmaceutical has adopted "Scientific, Honest and Innovative" as its corporate philosophy. Utilising their ancestral knowledge and employing leading experts, advanced equipment and modern facilities, KO DA manufactures the safest, most potent and stable traditional Chinese herbal products. KO DA's reputation is shaped by their conscientious integrity, to nurture lasting relationships and to earn trust among respected practitioners, experts, lecturers, pharmacists, regulators, government bodies and all other industry professionals worldwide.
---
Taiwan's Most Trusted TCM Brand.
---
KO DA Pharmaceutical is the main supplier and pharmacy to Taiwan's noteworthy hospitals, dispensaries, and to over 80% of domestic TCM medical centres and private clinics. The below are just some of the reputable institutions that dispense KO DA's products:
KO DA's over-the-counter (OTC) products and dietary supplements are also stocked in Asia's largest beauty and healthcare retail chain Watsons (屈臣氏), also stocked in Taiwan's second largest drugstore chain Cosmed (康是美), and many more.
---
KO DA Pharmaceutical is the consistent winner of numerous honours, assessed by the industry's formal regulators and government bodies. These awards are considered the most prestigious where KO DA sets the benchmark and continually surpasses the best of the best manufacturers in Taiwan.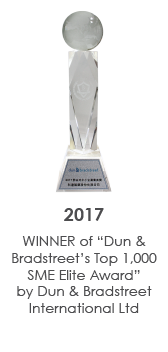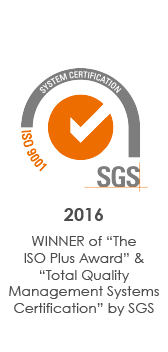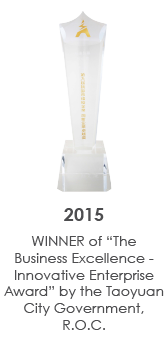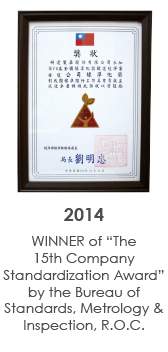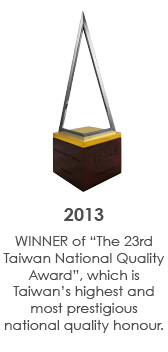 ---
KO DA's Recent Achievements
The Top 1,000 SME Elite Business Award assessed by Dun & Bradstreet International Ltd
The award honours genuine leadership, brand credibility, and business brilliance. Dun & Bradstreet is the world's leading source of business information and insights, with a commercial database of 230 million enterprises.
The ISO Plus Award & Total Quality Management Systems Certification assessed by SGS
SGS' ISO Plus Award is the highest quality certification award of ISO. SGS is the world's leading inspection, verification, testing and certification company.
The Business Excellence - Innovative Enterprise Award assessed by the Taoyuan City Government, R.O.C.
The 15th Company Standardisation Award assessed by the Bureau of Standards, Meterology & Inspection, R.O.C.
Good Manufacturing Practice (GMP) Certification renewed by Ministry of Health and Welfare R.O.C.
The 193rd National Quality Control Circle Award
The 3rd National Industrial Innovation Award assessed by the Ministry of Economic Affairs R.O.C.
The 23rd Taiwan National Quality Award (TNQA) is the highest quality honour and most prestigious national award in Taiwan
The Bronze Medal Award assessed by Taiwan Training and Quality System (TTQS)
KO DA's Herbal Tracing Platform received Government endorsement
The Excellence Small and Medium-Sized Enterprises Award assessed by Taiwan Corporate Social Responsibility
MVP Award of Taiwan's Top 100 Managers presented to KO DA's General Manager Dr Chen Chao Hsiang
ISO 9001:2008 renewed and certified by SGS United Kingdom the strictest body in Quality Management Systems
ISO/IEC 17025:2005 Certified Laboratory & Testing Centre Certification approved by Taiwan Accreditation Foundation (TAF)
Drug & Cosmetic Laboratory Accreditation approved by Taiwan Food & Drug Association (TFDA)
Symbol of National Quality - Safety and Quality Award for KO DA's Nectar Vera Dermal Relief & Repairing Gel®, B-Active®, Rebone® and Chinese Herbal Medicine Electronic Barcode Check System®, awarded by Institute for Biotechnology & Medicine
Group Quality Award assessed by The Republic of China Society
Good Manufacturing Practice
---
KO DA Pharmaceutical is among the first of TCM manufacturers ever to attain Good Manufacturing Practice (GMP), ISO 9001:2008 Certification in Quality Management certified by SGS United Kingdom, ISO 14064:2006 Greenhouse Gas Verification by Det Norske Veritas and ISO 17025:2005 Laboratory & Testing Centre certified by Taiwan Accreditation Foundation.
---
Essential Oils Preservation
Fully Automated Packaging
---
KO DA's Manufacturing Process
1Raw Material Selection
When sourcing raw materials, KO DA implements a strict Source Management system where the agricultural environments in China are assessed and formal contracts are enforced with farmers after the assessments. The contracted farmers are required to create detailed production records in accordance to Good Agricultural Practice (GAP).
Additional requirements are to inspect and record water and soil conditions before and after harvest, confirm origin of herb by testing samples of species and its properties, and adhere to all other planting specifications required by KO DA.
2Cleanroom Storage (Class 100,000)
Raw materials that qualify are stored onsite in KO DA's Cleanroom Class 100,000:
Temperature: 19-27 ℃ Humidity: 40-60 RH% Pressure differentials: >5 Pa(0.5 mm H2O) Air recirculation(%): 99.99% Air filtration system: 100,000 HEPA.
3TAF Laboratory Testing
Raw material identification and quality control testing for safety, stability and efficacy.
4Cleaning Preparation
Raw materials are repeatedly soaked and rinsed in running water to free the materials of any dirt or impurities. The clean raw materials are selected and cut into standard-sized thin slices.
5Traditional Preparation
Raw materials are sorted to receive different treatment and are processed according to their unique specifications and characteristics.
6Precise Scaling
Each raw material is precisely weighed according to the weight ratio adopted from ancient prescriptions.
7Essential Oil & Optimum Extraction
The proper solvent is selected according to medical books and the raw material is thoroughly extracted for its effective components. KO DA attains optimal extraction via cyclic-style extraction under controlled temperature, pressure, water and duration using fully automated and computerised equipment under vacuum and low-temperature conditions.
Also, KO DA's first self-developed high concentration essential oil extraction technology preserves the precious herbal essential oil, and reintroduces the precious oil during the later stage of the manufacturing process in order to maximise the efficacy and reliability of KO DA's finished products.
8Filtration
After extraction, the herbal extracts are filtered with a fine sieve to remove dregs from the extracts.
9Concentration
The filtered herbal extracts are concentrated under vacuum and at low temperature to increase the stability and shelf life.
10TAF Laboratory Testing
The concentrates are laboratory tested for safety, stability and efficacy.
11Fluid Bed Spray Granulation
The concentrated extracts and certified non-genetically modified (non-GMO), gluten-free corn starch excipient are coagulated into even-sized granules by fluid bed spray drying equipment for consistency.
12Product Variations
Granule, Powder, Compressed Tablet, Honey-Pill and Capsule.
13Certificate Of Analysis (COA)
Each and every batch of KO DA's finished product is TAF laboratory batch certified and presented with the Certificate of Analysis that accurately reflects test results to the nearest parts-per-million (ppm).
14Fully Automated Packaging
In accordance to the requirements of pharmaceutical-grade guidelines, KO DA's concentrated extracts are safely packaged using fully automated equipment which prevents any possibility of human inconsistencies or contamination.
15Distribution & World Export
KO DA Pharmaceutical currently exports to Australia, Austria, Brazil, Canada, China, Germany, Indonesia, Malaysia, Philippines, Singapore, South Africa, South Korea, Switzerland, United States of America, and the United Kingdom.
16Clean-In-Place Cleaning (CIP)
KO DA utilises professional Clean-In-Place (CIP) cleaning systems to rinse the internal part of machines and pipes without contamination by human hands or other external factors. This ensures that KO DA's manufacturing equipment is always clean, aseptic and safe.
---
KO DA Pharmaceutical's laboratory is ISO/IEC17025:2005 certified by Taiwan Accreditation Foundation (TAF), and is also internationally accredited by the Taiwan Food & Drug Administration (TFDA). KO DA adheres to 16 meticulous inspection processes which are conducted throughout KO DA's strict quality control processes from raw material, during semi-finished to finished product. 
KO DA Pharmaceutical values safety above all else, and invests Gas Chromatography-Mass Spectrometry-Mass Spectrometry (GC-MS-MS) for testing pesticides residues and Inductively Coupled Plasma-Optical Emission Spectrometer (ICP-OES) for heavy metals such as lead, arsenic, cadmium, mercury and copper.
5
Total Ash & Acid-Insoluble Ash Test
6
H2O Extract & Dilute Ethanol Soluble Extract
7
Thin Layer Chromatography
8
High-Performance Liquid Chromatography
10
Sulphur Dioxide Residue Test
12
Heavy Metals Testing (ICP-OES)
13
Pesticides Residual Testing (GC-MSMS)
15
Aristolochic Acid Test
(LC-MSMS)
Low Dosage, High Efficacy
GENERAL DOSAGE
Use as directed on the label as dosages vary. General dosage is:GRANULES: 2g per dose, 2-3 times per dayTABLETS & PILLS: 8 tablets per dose, 2-3 times per day
EXCIPIENT (NON-GMO)
KO DA Pharmaceutical's products are made with non-genetically modified (non-GMO) corn starch that is also gluten free.KO DA provides documentation and independent test reports which certifies their corn starch as truly non-genetically modified.
EXTRACTION RATIO
Each material has a different optimum extraction ratio, thus extraction ratios are inherently misleading. KO DA's products are optimally extracted by using their own self-developed high concentration extraction technology that preserves the precious essential oils, to maximise the active ingredient(s) in the medicine. For those who prefer numbers, the average extraction ratio is often 6 to 7:1.
PLASTIC CONTAINERS
Yes Chinaherb also offers dispensing plastic containers:Large 90g at $0.80 eachSmall 50g at $1.00 each
PLASTIC SPOONS
Each bottle of herbs come with a complimentary plastic spoon that measures 1g leveled or 2g heap.
---